We are passionate problem solvers who create awesome designs.
UX Design is not just what it looks like or feels like. It is how it works. We deliver business outcomes through our time tested process that delivers predictable outcomes to Enterprise businesses worldwide.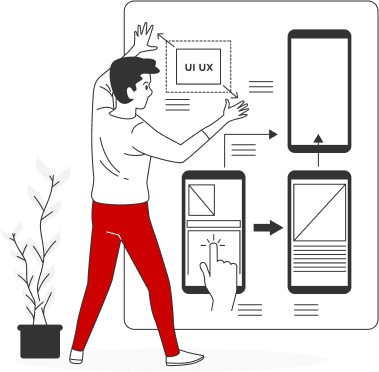 Turning intuition into experience
Web App, Mobile App, IoT, Wearables and AR Apps
Your Trusted Design Partner
Dependability and Predictability are guaranteed. We work with your UI/UX, WordPress, and Branding teams like a true partner.
All work, all play, everyday. We strategize, design and deliver.
UX Review & Transformation
We help you design a simple idea into an enduring vision.
Capabilities & Experiences
It's in this context that we measure business goals, capabilities with user needs, and define an experience that engages your target audience and drives them to action.
As a result of the sprints and review outcomes, we summarize what's actually required to launch and make a feature prioritisation roadmap. This way you de-risk your time to market
Users' Behavioural Insights
During UX reviews, we unearth User Behaviour Analytics (UBA) that provide insights into the actions of users & their behaviours. These insights provide actionable inputs to be considered for product or service design
Using Event Based Analytics, interviews, audits and evaluations, we measure the actions users take within your product, service or application. These outcomes influence the design decisions to be undertaken
These Are the Questions We Get From You the Most
Finding a good designer isn't always easy. And even if you find one, they might not be able to start working on your project right away. That's where we come in. Our team of experts works around the clock to make sure that you're getting high-quality work on time.